One of the most overlooked factors in online retail is taking the time to find a quality fulfillment shipping service provider. After all, you can have the best product in the world, but it won't mean much if your shipping is slow, inconsistent, and otherwise creates a terrible customer experience. 

Below, we'll explain exactly what ecommerce fulfillment is, and which providers may be the best for your business. 
What is Ecommerce fulfillment service?
An ecommerce fulfillment service helps online retailers to receive orders and to ship those orders directly to customers. There are a lot of different kinds of ecommerce fulfillment services, so it's vitally important that you take the time to consider your options and choose the fulfillment service that's the best match. 

It may seem like a chore, but you must take the time to research your choices. An ecommerce fulfillment service that's a good fit can help to increase sales, lower shipping problems, and improve the reputation of your brand. A bad match, however, can be a huge financial drain that will not resolve some of the common issues online retailers face. 
What Are the Features of Ecommerce Fulfillment Services Provided by Shipping Warehousing Companies?
You can't choose the right ecommerce fulfillment service without knowing the factors to look for. The following are the key characteristics to consider when looking for a fulfillment service for your online business:
Customer Support
The most obvious factor to consider is the kind of customer support the fulfillment service provider gives. A good provider will respond promptly to questions, provide thorough answers to concerns, and will otherwise be easy to communicate with. If you struggle to communicate and connect with a potential shipping service provider, you should look elsewhere.
Shipping Worldwide from China
The vast majority of online retailers will be partnered with a supplier based in China. So, it should make sense that one of the factors you should consider is whether a provider offers worldwide shipping from China. 

The reason why this is important is because it cuts down on costs and delivery time. Instead of ordering products, shipping them to a domestic warehouse, and then shipping them as customers place orders, a China-based shipping provider will pack and ship products from China directly to consumers. 

You should always choose a fulfillment shipping service provider that has shipping warehouses in close proximity to the factories. While the majority of businesses will look to China-based shipping warehouses, that may not be the case for your specific needs. 
Branding and Packaging
It comes as a surprise to less-experienced businesses that fulfillment shipping service providers offer far more services than shipping. A high-quality provider can also help with the branding and packaging of your product, which can help to increase customer satisfaction. A warehousing and fulfillment company may even provide recommendations on how to package and brand your product.

Not all shipping service providers offer this kind of service. If you anticipate needing help with branding or packaging products in a way that will increase customer appeal, then you need to ask as you vet potential providers.
Warehousing
Finally, warehousing is crucial to consistently quality fulfillment. Your products aren't going to get shipped to customers immediately. Depending on the demand or even the kind of product, your orders are going to need to be stored safely in warehouses. A good fulfillment service provider will safely and securely store and organize items so that they can be easily and quickly located when orders are actually placed. 

Once you have customer service, worldwide shipping, branding, and warehousing in place, your business is going to be positioned to scale. If you feel that customer demand is pushing your current warehousing and fulfillment logistics to their limits, it's likely time to seriously consider partnering with a ecommerce fulfillment shipping service provider. 
What are the benefits of using a fulfillment shipping service provider?
Let's take a look at some of the benefits of using a fulfillment shipping service provider. Remember, these benefits can vary depending on the specific kind of business you have, the products you sell, and where your primary customer base is.
A fulfillment shipping service provider can save you time
One of the primary benefits of a fulfillment shipping service provider is the time they save your business. The provider will handle:
Delivery of goods from the factory to the fulfillment warehouse
Tracking and managing inventory
Packaging and shipping products directly to customers
Essentially, you don't have to handle any part of fulfilling customer orders, which will allow you to focus on growing other aspects of your business.
A fulfillment shipping service provider can improve your customer satisfaction and experience
Improving customer satisfaction and experience is why many businesses start looking to partner with a fulfillment shipping service provider in the first place. They've grown tired of customer complaints about long shipping times, lost packages, confusing shipping details, and packaging that looks terrible.
High-quality fulfillment services are connected to a world-wide network of fulfillment centers, which slashes shipping time without dramatically increasing the shipping cost. Shipping time is such an important metric to customer satisfaction, and these kinds of providers excel in keeping shipping times as low as possible.

 Good fulfillment shipping service providers will also give you access to reporting management systems so you can see order volumes and inventory levels. This will help you to keep inventory in stock for customer orders without over-purchasing inventory that may lay dormant in the shipping warehouse. 

When customers have a consistently good shopping experience, and you're able to keep inventory in stock more easily, that means sales can increase and your business can scale while avoiding some of the most common, nasty growing pains. 

Remember, 38% of customers that have a bad shipping experience with a brand say they will never shop from that brand again. It is crucial to provide dependably good customer experiences, and fulfillment shipping services can make that happen.
A fulfillment shipping service provider can save money
Finally, on top of saving you time and making the customer experience great, partnering with a fulfillment shipping service can actually save you money. Since high-quality fulfillment services have tried and true shipping routes, most businesses will save an enormous amount of money on shipping.

This is especially true if you're not using a shipping warehouse already. A fulfillment shipping service cuts out shipping to a domestic warehouse entirely. If you have a global customer base, this will create huge shipping savings for your business. 

Fulfillment shipping service providers can also help you save on the per-unit cost of your products. Many established services have pre-negotiated volume discounts with good manufacturers, which means you can end up saving money while improving the quality of what you sell. 

In the long run, most businesses looking to scale their businesses will save money using a fulfillment shipping service provider. On top of creating a consistently good customer experience, and saving you time, any ecommerce business who isn't using a fulfillment shipping provider should at least consider one. 
What are the drawbacks of using a fulfillment shipping service provider?
While the benefits of using a fulfillment shipping service provider are compelling, there are drawbacks to consider. Not all businesses are ready for this kind of service, while others need to make sure that they take the time to find the provider that's the right fit. 

Let's take a look at some of the cons of using a provider:
Fulfillment shipping service providers can be expensive
The obvious drawback to using an ecommerce fulfillment shipping service provider is the cost. These services aren't free, and the price tag can be intimidating. This is why we don't recommend this service to small operations that won't be able to save enough to truly off-set the costs.
However, if you feel that your business has hit a ceiling of growth in your current infrastructure, the cost of fulfillment shipping services can be exactly what your business needs to begin to meaningfully grow. Remember, high-quality service providers can:
Dramatically reduce your shipping costs
Save time for to you to focus on other business operations
Technology to track orders and inventory
Provide worldwide shipping and a great customer experience.
This is another reason it's important to take your time in choosing a fulfillment shipping service provider. The cost of one may seem like it's not worth it, but the cost and benefits of another may be a perfect fit.
Fulfillment shipping service providers may not be able to provide tracking information
While one of the biggest benefits of using a fulfillment shipping service provider is enhanced shipping features, not all providers are able to provide tracking information. They may not have integrated systems that allow shipments to be accurately tracked, and they may struggle to provide accurate shipping times.
This can be a huge issue, especially if you're looking to a provider because you want better shipment tracking and accurate, improved delivery times. This should be one of the questions you ask a potential provider when you're exploring options so you have a solid understanding of the specific kind of shipping services they are able to provide.
What are the most important factors to consider when choosing a provider?
While the benefits of a fulfillment provider are clear, blindly choosing one can result in a lot of wasted money and very little benefit. You may be at a loss if you're choosing a fulfillment shipping service provider for the first time, so we've compiled some key factors to consider when you're choosing:
Industry experience
Usually, fulfillment shipping services will have specific industry specialties that they cater to. This is especially true of providers that offer services like branding and unique packaging. When you're thinking about which provider might be best for you, a good place to start are providers that have experience in the same kind of industry your business operates in.
Shipping Location
Next, the shipping location of a provider's warehouses is important for businesses to consider. For example, if you already have a great relationship with a supplier based in China, it won't make much sense to partner with a fulfillment provider based in a different country.
However, many businesses may just look to make sure the shipping warehouse is in the same country and move from there, but this is a terrible mistake. If we use China as an example again, it's easy to forget that China is a very large country. You don't want your shipping warehouse to be hundreds and hundreds of miles from your supplier, or else you'll end up paying steep domestic shipping fees.
Try to get a provider with a shipping location as close to your supplier as possible. This will save domestic shipping costs, and make it easier to restock inventory as you scale your business and sales increase.
Fulfillment / shipping costs and the catch
Next, when considering which provider to choose, you need to consider the cost! Since the primary role of fulfillment shipping service providers is to manage a warehouse and ship products, a good place to start examining cost is how much a provider charges for shipping and storage.
These aren't the only fees you may come across, and these fees can vary depending on the volume of product you're moving and how many locations you're shipping from. Some other fees to ask about include:
Receiving
Warehousing costs per pallet per month
Standard packaging (as well as the cost of custom packaging)
Pick and Pack fees
App integration costs
Shippings costs for specific routes, specific speeds, and for specific products
Of course, exactly what your rates are and the specific services you need are going to depend on your specific business. Always take time to thoroughly examine the specific costs a provider may have, and be sure to dig for any hidden fees.
Customer Support
Customer support is a pivotal service that any high-quality provider should offer. However, different providers put different levels of emphasis on customer support, which will affect the quality of service they provide should a problem arise. Common problems that a good provider will be able to navigate include:
Missing customer orders
Warehouse inventory issues
Shipping problems from the factory to the warehouse
Packaging issues
If customer service doesn't seem important to a potential provider, consider another option. Customer support is a crucial service that any quality shipping service provider will offer.
Shipping turnaround on ecommerce orders
Businesses often look to fulfillment providers to improve the customer experience, which means shipping turnaround on ecommerce orders should be a top priority. You want to improve your current shipping turnaround, and you want to make sure that a potential provider can maintain an improved turnaround as you begin to scale and sales begin to increase.
Maintaining shipping turnaround times can quickly become a full-time job if sales dramatically grow, so having a provider who can handle the growth and handle the turnaround for you will maintain a great customer experience, maintain sales, and will save you and your company an enormous amount of time.
Good providers usually have the technological infrastructure to allow you to manage your fulfillment strategy right from your ecommerce platform's dashboard. Make sure to ask a potential provider what kind of shipping turnaround times they offer, and what kind of technological infrastructure they have for easy management.
Returns Management
Regardless of the quality of your product, you can expect to have returns. Naturally, the more your sales increase, the more returns you'll have, so you need to make sure that a potential provider has a solid returns management system that you can depend on (and that doesn't require your hands-on engagement.)
Having a good returns management system (as well as having customer-friendly return policies) will help to create a fantastic customer experience while making sure you can efficiently restock the returned inventory. Keeping returned inventory stocked and accounted for can help to eliminate product shortages, especially if you are in the process of scaling production when sales start to increase.
Not all fulfillment shipping service providers offer the same kind of returns management. Some key features to look for are:
Prepaid return labels
Shared tracking information on returns
Support integrations that automatically text return and refund updates to customers
The option for returns to be sent straight to your business instead of back to the fulfillment center (depending on where the customer is located)
Again, since different providers offer different services, and businesses have unique needs, you need to make sure that the provider you choose is a match for what your business requires.
Multiple Fulfillment Warehouses
It's a good sign for a fulfillment shipping service provider to operate multiple warehouses. It's an indication of their scale and whether they have space for you to grow your business (or even grow with you). Shipping from multiple warehouses can also help to cut down on shipping time to customers, which will be important if your customer base is world-wide.
Sourcing Products
Sourcing products (or working directly with a supplier to manufacture your goods) is notoriously difficult, especially if you are sourcing products in a different country. If your business isn't already working directly with suppliers to manufacture products, you could be missing out on big benefits, like:
Higher quality products
Easier access to high volume manufacturing
The option to customize products or create prototype products
A good provider will already have relationships established with high-quality suppliers, which will make it easy to find a factory that specializes in your industry. Using a provider to source products directly is a key factor in successfully scaling your business, which is why it's important to choose a provider that offers product sourcing.
Storage and Fulfillment Fees
We mentioned storage and fulfillment fees earlier, but it's worth emphasizing that this cost should be a big part of your consideration of a provider. Specific fees to look out for include set-up fees, pick and pack fees, and pricing per pallet or bin. As with the other fees we mentioned, the actual cost will be dependent on your product volume, your specific industry, and how many other clients the current provider has.
Fee structures will vary from provider to provider. For example, eFulfillment Service doesn't charge storage fees at all, but they have a minimum monthly fee of $250. Depending on your current volume and your expected volume, a certain pricing structure from a particular provider may work very well for your business, even if it wasn't a good fit for another.
Keep in mind, if you're planning on your volume to increase, certain providers may provide better pricing for higher volume. It's another reason to make sure that whichever service you choose has the space to grow with you and your business.
Use of technology and app integrations with CMS
You'll want to choose a fulfillment service provider that can smoothly fit into your existing CMS framework. Most ecommerce stores will already have extensive app integration into their CMS, like making it easy to connect to customers via social media, but connecting it to your fulfillment service provider can offer huge benefits, like:
Automated suggestions of when to replenish stock based on current sales, on-hand inventory, and seasonal trends
Automatic customer data tracking, like contact information, purchase history, and other useful data points to help close sales
If your business has infrastructure for CMS that you love, but a potential provider is unable or unwilling to integrate into it, that's a red flag that you should consider another option.
Order Fulfillment Speed
Similar to shipping turnaround time, options for order fulfillment speed are an important factor to consider. Many providers offer 2-day shipping (like Amazon Prime), but many of the faster fulfillment speeds may not be available to all customers. Likewise, faster fulfillment speeds may have an additional cost, and the specific cost will vary from provider to provider.
If specific order fulfillment speeds are important, be sure to ask a potential provider what speeds they offer and what fees are associated with them.
What are the common mistakes businesses make when choosing a provider?
Now that you have an idea of what to look for, it's time to talk about common mistakes to avoid when choosing a fulfillment shipping service provider:
Not Checking the Provider's Credentials
On top of making sure that a specific company offers the services that your business needs, you'll need to check the company's credentials. There are a lot of provider options, and while some providers just won't end up being a good fit, other providers are a poor choice for any company.
There's a few, easy steps you can take to vet a potential provider's trustworthiness:
Check Their Website
All reputable providers will have a website that clearly lays out who they are and what they offer. Their website should include:
Location where they operate from
Contact information
Potentially social media contact information
Clear, understandable English
Choosing a low-quality provider can result in unexpected charges, extremely low-quality of service, or even security risks. If you research a provider and something just doesn't seem right, trust your gut. A good provider will leave no doubt that they are a reputable, trustworthy company.
Check Reviews
Good fulfillment providers are in high demand, and it won't be hard to find reviews of their services. The green flag you're looking for is a provider with a large amount of reviews that are overwhelmingly positive. Obviously, a provider with bad reviews should be avoided, but having good reviews in a low volume isn't necessarily a great sign, either.
Lack of reviews, or a low number of positive reviews, may indicate that the provider isn't experienced, which means you'll be paying a hefty premium and likely not getting the results or savings you want. Those reviews could also be fake, which means the provider may not have any experience at all.
Take your time going through reviews to make sure that a provider has the experience and quality you're looking for.
Not Getting a Written Estimate
A provider may give an estimate that sounds incredible, but it means nothing if you don't get a formal, written estimate. Untrustworthy providers often try to lure in businesses with estimates that sound amazing (but keeping them verbal), getting you invested into using their service, and then surprising you with rates far higher than what you were quoted.
Their goal is to bank on you being too resource-strung or exhausted to restart the search for another provider. Of course, honest mistakes can happen, too (like simple miscommunication or the person you're in contact with just being wrong), but fundamental mistakes this early in the process won't bode well for the rest of your business relationship.
Always get a written estimate, and don't be afraid to hold providers accountable to it.
Not Checking the Fine Print
As with any business agreement, always check the fine print. A provider may say that they offer specific services, but not include it in the estimate (another reason to always get a written estimate). We've seen a lot of businesses make this mistake, and some common details that are missed include:
Extra fees on quick shipment times
Required minimums for specific services (like faster shipping)
Extra charges for shipping branded products
Fees for integrating CMS
11 Best Ecommerce fulfillment companies
1. EcommOps – Best Overall
For most established businesses, EcommOps will be the best overall ecommerce fulfillment company. We have spent years deepening our expertise, finding the best suppliers, and testing shipping routes for the fastest, most cost-effective shipping. We have a specialty for fulfillment from Shenzhen warehouses, which is the ecommerce hub of China.
We are a true, all-inclusive fulfillment shipping service provider, and some of our headlining features include:
Order fulfillment in one business day
5-8 day direct-to-customer shipping
Branding consultations and product customization
Iteration planning
API Integration
International shipping rates 50% less expensive than other providers
Local fulfillment
These services are led by world-class experts in ecommerce shipping (our founder and CEO, Dayu Yang, is an ecommerce expert, even selling a deal on Shark Tank). There just isn't another shipping service provider that has the depth of experience and expertise, which allows us to be a great overall fit for many businesses.
However, our services aren't for everyone, especially startups and small businesses. We have a threshold of 50 orders a day before we'll partner with businesses, which is an order volume out of reach for many. Since we have a high barrier of entry, we want to make sure that businesses are aware of other shipping services providers that might be a better fit (which we list below)
Who is EcommOps For?
Established businesses with high order volume
Businesses positioned and ready to grow and scale
Businesses with China-based suppliers
Businesses who would benefit from direct-from-China fulfillment
Who is EcommOps Not For?
Startups
Businesses with low order volumes
Businesses with suppliers not located in China
2. Deliverr – Best for Startups with US Based Customers
If you run a startup and have primarily U.S.-based customers, then Deliverr might be a great match. Deliverr was started with specifically U.S. customers in mind, and they offer startups excellent benefits, with one of the strongest benefits being price transparency. Being upfront about pricing is how Deliverr has set themselves apart from other fulfillment providers.
Deliverr has a cost calculator on their website that allows you to see exactly how much you can expect to spend. It's excellent for startups that may be operating on a shoe-string budget and need to know the cost without going through a lengthy sales process.
Some other benefits Deliverr offers includes:
2-day shipping across multiple sales channels
A map detailing how well each part of the country is serviced
Real-time inventory and order tracking
You should note that Deliverr does not offer returns processing, which may be a deal-breaker for some companies. However, most startups with a focus on U.S. customers may feel right at home with Deliverr.
Who Is Deliverr For?
Startups
Businesses with U.S.-based customers
Businesses that value price transparency
Who Is Deliverr Not For?
Businesses with a world-wide customer base
Well-established businesses (not startups)
Businesses that need returns processing
3. Falcon Fulfillment – Best for Established Businesses with US Based Customers
Well-established businesses that are already operating with high order volume might find a great match with Falcon Fulfillment. Like Deliverr, Falcon Fulfillment focused on U.S.-based customers, but they cater more to established businesses. You'll need to meet their 4,000 minimum monthly order requirement to partner with them, which is generally too steep for startups.
Falcon Fulfillment has a few product specialties that might appeal to certain businesses. They have a lot of experience providing fulfillment for health and wellness products, as well as cosmetics, and Falcon Fulfillment offers custom packaging and eco-friendly packaging choices.
If you have a world-wide customer base, you'll want to consider a different provider. However, Falcon Fulfillment does offer some niche specialties that might make them a great match!
Who is Falcon Fulfillment For?
Established businesses (that make 4,000 minimum monthly orders)
Businesses with U.S.-based customers
Businesses that specialize in health and wellness and cosmetics
Businesses looking for customized or eco-friendly packaging
Who is Falcon Fulfillment Not For?
Startups with low order volume
Businesses with a strong, world-wide customer base
Businesses that need a niche speciality outside of cosmetics and health and wellness.
4. Simpl Fulfillment – Best for Fragile and Hazmat
If your business deals with products that are fragile or hazardous, you'll need a special provider that has experience safely shipping these items. Many businesses struggle to find an appropriate provider, but one of our favorites for hazardous or fragile products is Simpl Fulfillment.
Founded in 2016 in Austin, TX, Simpl Fulfillment has made a name for itself in fulfillment shipping. While they currently only operate out of a single warehouse, they are continuing to invest and grow their capacity to be able to serve larger businesses and smaller businesses that are ready to scale.
Simpl Fulfillment offers a 99.98% guarantee for fulfillment, which is an impressive guarantee for fragile products. If your business has struggled to fulfill products without breaking them, or has struggled to find a provider equipped to ship hazardous materials, then you should consider Simple Fulfillment.
Who Is Simpl Fulfillment For?
Businesses with a niche specialty in fragile or hazardous materials
Businesses with low to moderate sales volume
Businesses operating out of the U.S. (Simpl Fulfillment operates out of Austin, TX)
Who Is Simple Fulfillment Not For?
Businesses who don't need the extra expense or care of shipping fragile or hazardous products
Businesses that need a world-wide network of shipping warehouses
Businesses with high sales volume that need a provider that can accommodate growth
5. Ryder E-Commerce by Whiplash – Best for Growing Businesses
Many businesses look for a provider because they're business is growing and they've realized they don't have the infrastructure to scale properly. Ryder E-Commerce specializes in partnering with businesses that are experiencing growing pains by offering ample warehouse space and multiple distribution centers across the U.S.
Ryder E-commerce has more than 1 million cubic feet of warehouse space between their distribution centers, and they offer several services that are great for businesses looking to create a streamlined fulfillment process. Businesses can expect:
Live order editing
Daily inventory snapshots
Bill of materials
Since they specialize in growing businesses, Ryder E-commerce has pretty high order minimums. You'll need to reach a minimum 4,000 orders a month to use their services, and they don't offer global distribution centers.
If your business operates out of the U.S. (or primarily deals with U.S. customers), and you're looking for room to grow, then it's worth seeing if Ryder E-commerce is the right fit for you.
Who Is Ryder E-commerce For?
Growing businesses that need large warehouse space
Businesses with decent order volume (at least 4,000 monthly orders)
Businesses looking for great customer service and plenty of integrated services
Who Is Ryder E-commerce Not For?
Startups
Businesses that have a world-wide customer base
Businesses that need access to international distribution centers
6. eFulfillment Service – Best for Startups
Earlier, we talked about a provider that was great for U.S.-based startups. Now, it's time to take a look at a fulfillment shipping provider that is great for international startups! EFulfillment Service has a fee structure that is perfect for startups that don't have reliable sales but still need reliable fulfillment.
With eFulfillment Service, you'll find features like:
No order minimums
A "pay-as-you-go" fee structure (no long-term contracts)
Free shipping on orders of $50 or more
No long-term storage fees
Free access to client support, IT support, and shopping cart integration
Who Is eFulfillment Service For?
Startups
Small to medium sized businesses
Businesses with small to moderate order volume
Businesses with an international customer base.
Who Is eFulfillment Service Not For?
Established businesses
Large businesses
Businesses with high order volume
7. Red Stag Fulfillment – Best for Large, Heavy Items
Heavy, large items are always a challenge in product fulfillment. It's easy to get gouged in pricing (if you didn't vet your providers well enough), and shipping headaches are common if you've chosen a provider with little to no experience shipping bulky, heavy products. Red Stag Fulfillment has a niche specialty in these challenging products, and they have proven themselves to be dependable.
Red Stag Fulfillment leverages their experience and their in-house talent to help you navigate the logistics of shipping heavy items, and they offer dedicated customer service to ensure that these challenging shipments are consistently delivered with little to no issue.
Unlike many of the options on this list, Red Stag Fulfillment regularly helps businesses of all sizes. They have the expertise to help smaller, niche businesses, as well as the capacity to handle the high volume that a larger business will need.
If you're shopping for providers, you may notice that Red Stag Fulfillment is pricier than other options. However, you get what you pay for with Red Stag, so you can expect outstanding results to go along with a higher price tag. You can also expect service offerings like:
Same-day shipping on orders placed before 2pm EST
Integrations into most shopping carts
Omnichannel fulfillment
If your customer base is located in the U.S., and you need the specialization of shipping heavy, bulky products, then take a look and see if Red Stag is a good fit.
Who Is Red Stag Fulfillment For?
Businesses that primarily deal with heavy, bulky items
Any sized business looking for a quality provider for U.S. customers
Businesses that need omnichannel fulfillment
Who Is Red Stag Fulfillment Not For?
Businesses looking for a balance between service and value
Businesses that have a worldwide customer base
Businesses that primarily deal with easy-to-ship products
8. Rakuten Super Logistics – Best for Enterprise
Rakuten Super Logistics is a 3PL provider best suited for enterprise companies. They have the capacity, resources, and experience to handle large order volumes for large companies, and they have established a reputation of being consistently dependable for their clients.
If your business does a lot of international business, Rakuten Super Logistics may not be a good match. They have locations exclusively in the United States, so while they offer robust services within the U.S., you'll want to consider a different provider if you don't cater to a U.S. audience.
Businesses can also find custom packaging, DHL integration, and marketing services through Rakuten, which makes them a great one-stop-shop for enterprise businesses that are a good match.
Who Is Rakuten Super Logistics For?
Enterprise businesses
Businesses that focus on U.S. customers
Businesses that need custom packaging or other marketing services.
Who Is Rakuten Super Logistics Not For?
Small and medium sized businesses
Businesses that don't need specialty packaging or other marketing services
Businesses that have a focus on an international customer base
9. Amazon FBA – Best for High Volume/High Margin Products
Amazon FBA is one of the biggest names in fulfillment shipping service providers, but name-recognition doesn't necessarily equal the best fit. While many businesses have struggled to generate enough profit-per-unit by using Amazon FBA, we have found that the most successful strategies on this platform involve high volume, high margin products.
As you might expect, Amazon FBA has an enormous international presence with fulfillment centers all around the world. They make it easy to target a global customer base, but the poor customer service provided can make it difficult to navigate challenges. Fortunately, the quality is pretty consistent and issues are uncommon (but if issues arise, you're largely on your own).
Fees for using Amazon FBA will vary on size and weight, and most businesses will find all the fulfillment services they need all in one place, including:
Prime shipping
Returns management
Integration into your ecommerce platform (though this can sometimes be a challenge)
Given that fees tend to vary so much, we wouldn't recommend Amazon FBA to startups, businesses operating with low profit margins, or businesses with low to moderate sales volume. However, if you operate with high volumes and high margins, Amazon FBA can be a quick, easy provider to partner with to scale.
Who Is Amazon FBA For?
Businesses with high volume and high margin goods
Established businesses with consistent order volume
Businesses looking for easy access to robust, global, distribution infrastructure
Who Is Amazon FBA Not For?
Startups
Businesses with low margin products
Businesses with low to moderate sales volume
Businesses who need custom services, like special packaging or sourcing assistance
Businesses that expect and depend on consistent, high-quality customer service
10. FedEx Fulfillment – Best for International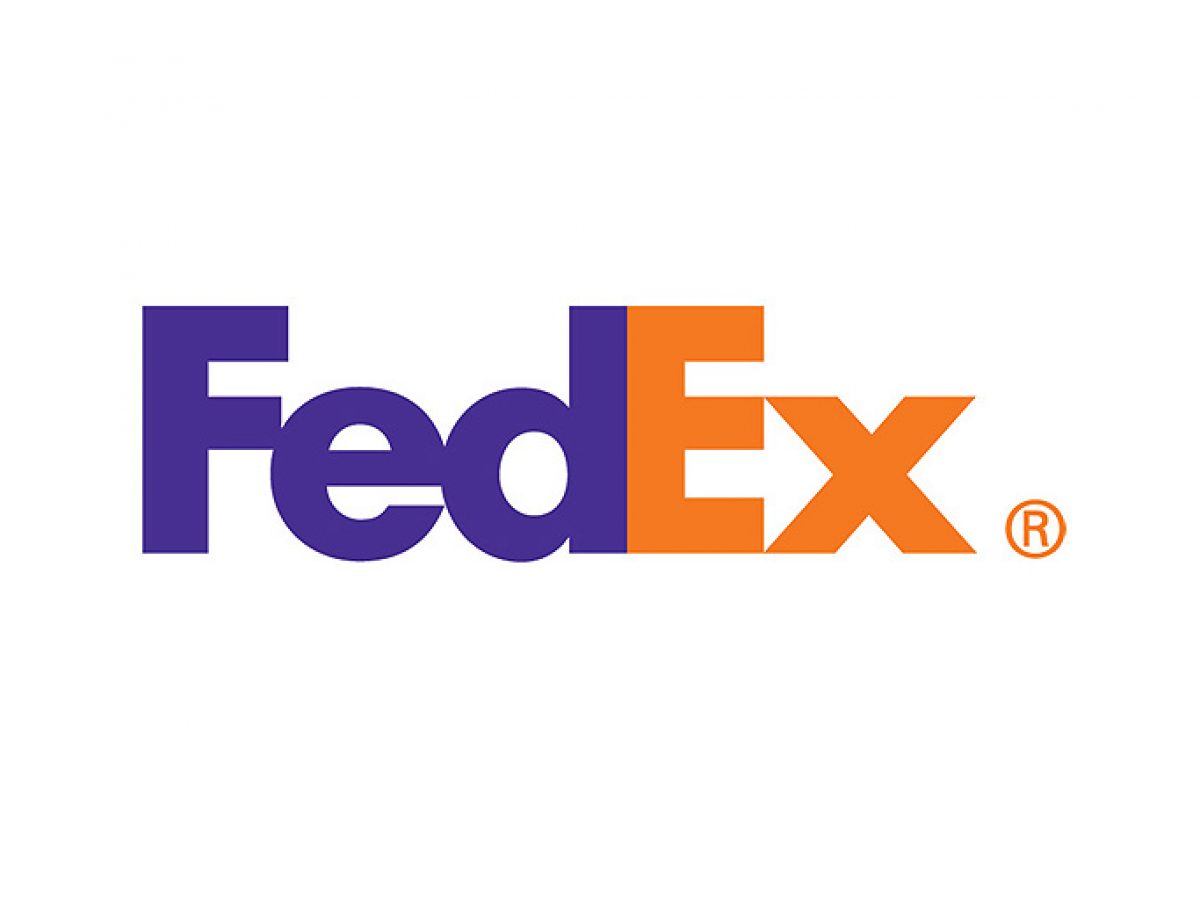 If your business ships to customers around the globe, having a lot of shipping options is paramount, which is where FedEx Fulfillment shines. Their services are extremely robust, some of which include:
Easy integration into your online store
Customized packaging
Streamlined supply chain logistics
A very large selection of shipping types
Returns management services
24/7 customer service
They've positioned themselves to be a direct competitor to Amazon FBA, so look to FedEx Fulfillment if you want the robust global network of shipping that Amazon FBA offers, but you don't have a good product fit for them (or you simply don't like their business practices).
Who Is FedEx Fulfillment For?
Small to medium sized businesses
Businesses that want robust global shipping options
Businesses that want 24/7, dependable customer service
Businesses who are interested in consultation on how to improve supply chain logistics
Who Is FedEx Fulfillment Not For?
Large businesses with high order volumes
Businesses with nice customer bases (for example, focusing only on U.S.-based customers).
Businesses that have heavy or hazardous products
11. ShipMonk – Best for Subscription Products
ShipMonk has carved out a great niche in offering excellent fulfillment for subscription products. They've accomplished this by creating easy, straightforward integration into most shopping carts, marketplaces, and solution providers, which makes it very easy to create and manage customer subscriptions.
ShipMonk offers more than just subscription fulfillment, though. They also offer services in general product fulfillment, crowdfunding campaigns, and other niche fulfillment needs that other providers may struggle to appropriately maintain. They also have capacity for large orders and offer a variety of shipping speeds, including 2-day fulfillment.
This kind of fulfillment requires a lot of active, hands-on management from the provider, which means you need consistently dependable customer service. ShipMonk has some of the best customer service in the industry, which is another reason they excel at this kind of product fulfillment.
Who Is ShipMonk For?
Businesses with subscription products
Businesses who value customer service with exceptional quality
Businesses who need fast shipping options
Who Is ShipMonk Not For?
Large businesses with consistently high order volume
Businesses who won't benefit from subscription product fulfillment
12. Fulfillment.com – Best for High Volume
For our last provider, we'll take a look at Fulfillment.com, one of the best choices for high-volume businesses. They have well-established shipping routes, and strategically placed fulfillment centers around the globe. It's why Fulfillment.com is able to ship millions of orders a year to more than 150 countries.
Fulfillment.com has been in the game for years, and their robust service options show that. They are another, true, one-stop-shop, offering all the necessities to businesses that need a provider, including:
Inventory management
Returns management
Transparent pricing
Excellent customer support
Fulfillment.com, as good as they are, won't be a fit for all businesses. First, they specialize in high-volume orders, which means startups, small businesses, and potentially medium sized businesses won't be a good match. Also, while they have a global network of fulfillment centers, they don't have any shipping warehouses in China, which can make direct fulfillment a challenge for many businesses.
Overall, Fulfillment.com offers an excellent service for high-volume fulfillment for a global customer base.
Who Is Fulfillment.com For?
Businesses with high-volume orders
Businesses who want a full-suite of features from a provider
Businesses who have a global customer base
Who Is Fulfillment.com Not For?
Startups, small businesses, and some medium sized businesses
Businesses who already partner with a China-based supplier and want to use a China-based fulfillment center